Description
Details
Huawei Talkband B3 Smart Wristband Specs:

Feature

Premium TPU strap




High-grade pin clasp

Model

Sports Edition

Color

Black

System requirements

Android 4.3 or later




iOS 7.0 or later

Internal storage

128 KB RAM




16 MB flash (external) and 512 KB flash (built-in)

Bluetooth frequency

2.4 GHz

Battery

Capacity: 91 mAh




Maximum talk time: 6 hours




Maximum working time: 3–4 days (depends on user habits)

Bluetooth range

10 meters

Waterproof class

class 7




Note: The leather strap is not waterproof.

Dustproof class

5

External port

Micro-USB port for charging

Screen

The OLED touchscreen supports s wipe up, s wipe down, and touch gestures, and can be used to:




• Switch between screens.




• Call frequent contacts.




• Mute/Reject incoming calls.




• Call back missed calls.




• View contacts.




• Adjust the volume.




• Turn off alarms.




• Start an exercise session.




• Find your phone.




• Enable Bluetooth pairing.




• Restore factory settings.

Mode

Fitness/Sleep

Button

Two release buttons that release the Bluetooth headset when pressed simultaneously

Other

The side button supports press, press and hold, and double press gestures, and can be used to:




• Power on or off the Gemini.




• Answer, reject, or end incoming calls.




• Dial the number you last called.




• Turn on the screen.




• Return to the home screen.




• Turn off alarms.




• Restart the Gemini.




• Take photos remotely.

Headset

43.08 mm x 18.44 mm x 10.53 mm (1.70 in. x 0.73 in. x 0.41 in.)

Dimensions

Height: 210.0 mm (8.27 in.)




Weight: 21.7 mm (0.85 in.)




Depth: 12.2 mm (0.48 in.)

Weight

Product:


Headset: approx. 10.8 g
Every Huawei TalkBand B3 model is supported by a strong stainless steel frame that provides style.
Smarter Health Tracking
TalkBand B3's automatically detects and adjusts to various types of physical activities. Check your progress through the smartphone APP.
A BETTER BLUETOOTH
Engineers tested great amount of high-grade silicone models to finally create a breakthrough headset that is breathable, lightweight and water-resistant.
TalkBand B3's bluetooth headset has a tight, comfortable fit that can be worn effortlessly for hours.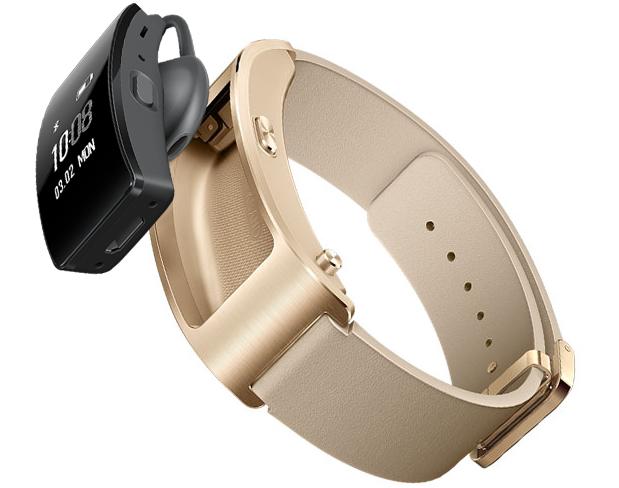 SEAMLESS INTEGRATION
The TalkBand B3 pairs seamlessly with your Android or iOS smartphone and the integration maximizes all of TalkBand B3's features. The active wrist reminder means you'll never miss an incoming call. Smart pairing helps you tap into your full potential by unleashing the range of TalkBand B3's smart technology.*
*Compatible with Android 4.3+ and iOS 7.0+ smartphones or newer.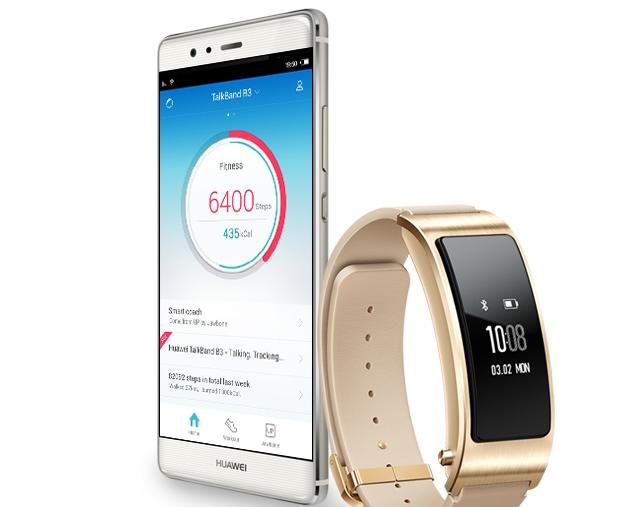 PHONE FINDER
If your smartphone goes missing, TalkBand B3 helps you find it. Simply tap the display, click on the TalkBand B3's phone icon, and your smartphone will begin ringing.
Reviews
Tags
Questions on Huawei Talkband B3 Smart Wristband Smartband Bluetooth headset Run Walk Ride Climb Sleep Mode Y6M4 Black
No questions asked yet
Ask Your Own Question
You may also be interested in the following product(s)