Description
Details
Huawei Honor 6 Plus uses HUAWEI Hisilicon Kirin 925 octa core 1.8GHz CPU and Mali-T628 GPU, Android 4.4 operation system. This Huawei Honor 6 + mobile has 3GB RAM and 32GB ROM, 5.5 inch screen allows the user to view videos and play games at a comfortable size as well as clearly due to this phone's 1920 x 1280 pixels display resolution. With the high end dual cameras, front 8.0 MP, back 8.0 MP BSI camera, you can record the happy moment easily. It is absolutely a good choice to buy the Huawei Honor 6 Plus.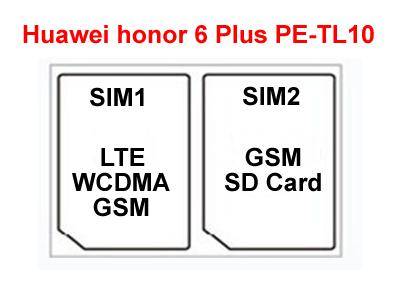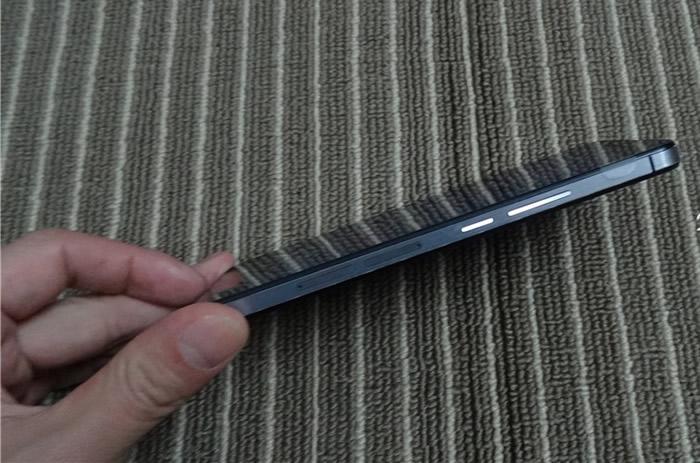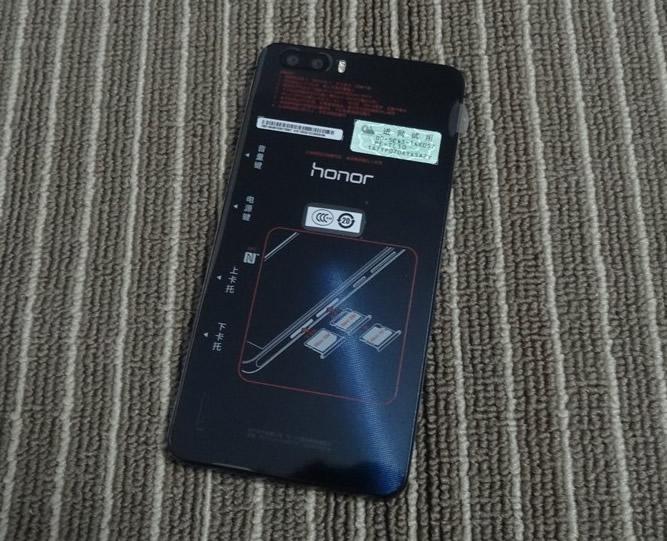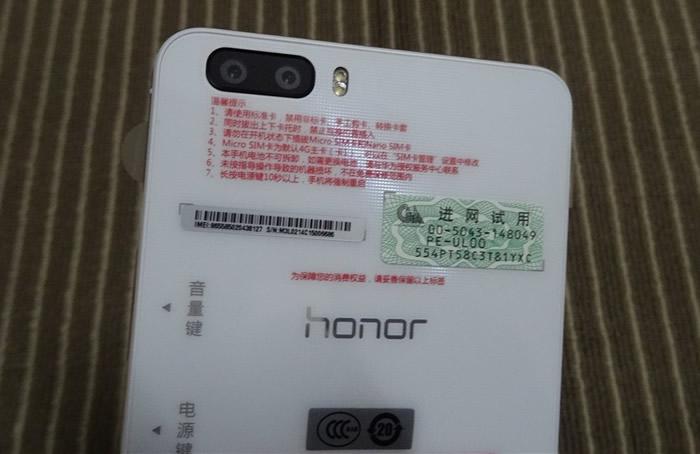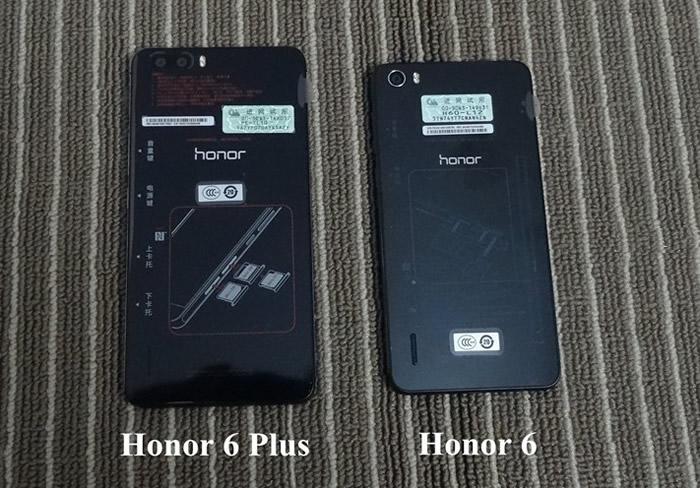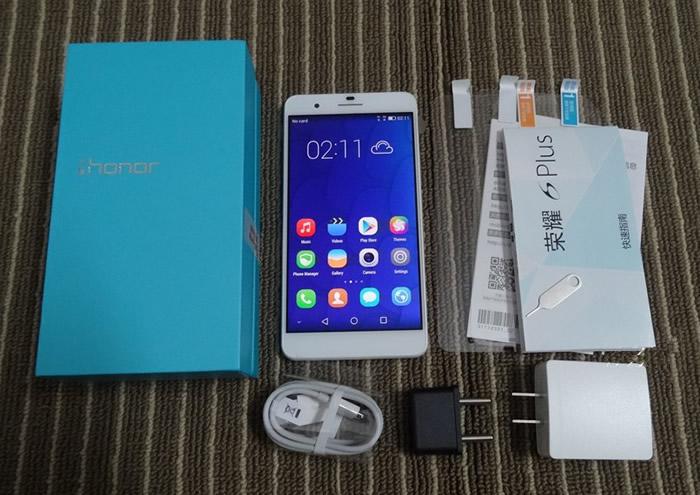 Huawei Honor 6 Plus Smartphone Highlights:
- 5.5 inch screen, 1920 x 1280 pixel display
- HUAWEI Hisilicon Kirin 925 octa core, 1.8GHz
- 8.0MP rear camera, 8.0MP front camera
- 3GB RAM, 32GB ROM
- Android 4.4
Huawei Honor 6 Plus Smartphone Basic Information

Name

Huawei Honor 6 Plus

Model

PE-TL10

Band

2G: GSM 900/1800/1900MHz
3G: WCDMA B1/B2/B5/B8; 

TD-SCDMA: B34/B39


4G: FDD-LTE: B1/B3/B7; TDD-LTE: B38/B39/B40/B41

Sim Card

Dual card dual standby(One Micro SIM card, one Nano SIM/SD card)

Service Provide

Unlocked

Color

Black

OS

Android 4.4.2

CPU

HUAWEI Hisilicon Kirin 925 octa core, 1.8GHz

GPU

ARM Mali-T628 MP4

ROM

32GB

RAM

3GB

Display Size

5.5 Inch

Type

TFT IPS

Resolution

1920 x 1280 pixels

Color

16000K colors

Card Extend

Support TF card up to 128GB extended

Camera

Dual Cameras,

front camera 8.0MP; back camera 8.0MP

with AF, F/2.0, up to 4160×3120 pixels pictures, Support large aperture, super night view, panoramic pictures, audio, intelligent, panoramic view, smiling face, beautiful skin, shoot, HDR, acoustic photographs, timing, etc.

 

Huawei Honor 6 Plus Mobile Phone Basic Function

Video encoding

1080P, MPEG4/H.265/H.264/H.263/VP8

Video File Format

3gp, mp4

Video encoding

AAC/AAC+/AMR/AWB/MP3/VORBIS/FLAC/APE/MIDI/IMELODY/WAV

Audio File Format

mp3, mp4, 3gp, ogg, amr, aac, flac, wav, midi

Ebook

Support

FM

Support

Flash

Support

Gravity Sensor

Support

Earphone Port

3.5mm

GPS

Yes, built-in, but also support A-GPS

Bluetooth

BT4.0

WIFI

Yes, 2.4G/5G 802.11 a/b/g/n, also support WiFi Display and WLAN Direct

Multi-Touch

Yes

Language

English, Chinese

Other Feature

WIFI, GPS, FM, Bluetooth, Ebook, Email,Messaging, wallpapers, calendar, calculator,clock, camera, tethering & portable hotspot, etc

Dimension

150.46mm*75.68mm*7.5mm

Net weight (Including battery)

165g

 

Huawei Honor 6 Plus Accessories:

1 x Built-in 3600mAh Battery

1 x USB Cable

1 x Charger

We will send adapter plugs according to the shipping address of the buyer.

 

Huawei Honor 6 Plus Review: https://www.youtube.com/watch?v=IvUcMTWdMGg
Subversive Rear Parallel Double Lens
The original Huawei Honor 6 Plus mobile is featured with a 8.0MP parallel double lens back camera, and the image resolution can even reach to 13MP, offering a much better camera experience. It support capture the images at the same time with the dual lens. Solid zinc alloy protecting stents, with 93 process procedures, the perfect process offers an extreme experience for double eyes watching the world.

Faster, Better HDR
The double lens exposured parallelly, offering a higher HDR shooting speed. On the other hand, under the backlighting and other Light high-contrast environments, the double lens HDR can effectively reduce the weak effects brought by shaking or subject moving, which has greatly improved the detail presenting ability of specular highlights and shadow areas, as a result, it is sure to provide more clear and stable images.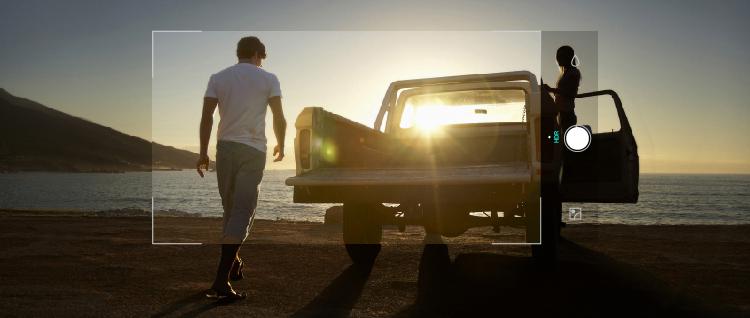 Upgraded Intelligent Control 2.5
It adopts the independent infrared remote control chips, and pre-installed the world's top infrared codes library, you no need to connect the Internet for downloading. More important, it can control your TV, set-top box, DVD, air conditioning and other home appliances, with a higher 99% matching accuracy. With the powerful self-learning function, you can no longer to use all kinds of infrared remote controllers.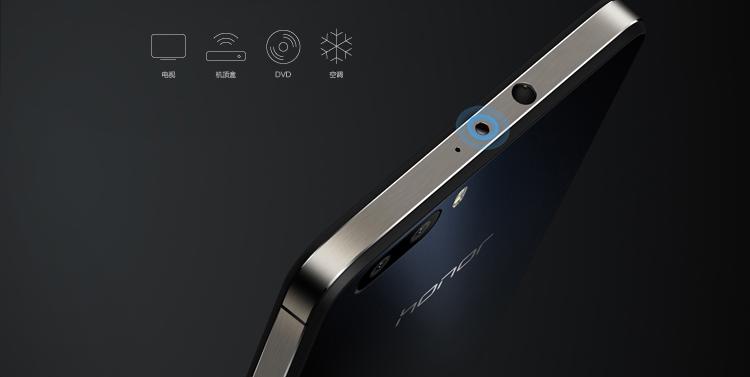 LTE Cate6, Extremely Fast 4G Experience
It support LTE Cate6, which support up to 300Mbps downloading speed, offering a extremely Faster 4G network. Support dual SIM card dual standby, and the slots support Unicom and Mobile card mixed-interpolation, the creative design conforms to the ultra-thin and extreme beautiful appearance. In addition, it has a stronger signal with the higher 3db antenna achieving ability than the similar mobiles, and it is aure to provide a much faster network speed under the weak signal environment.

Reviews
I like it first

Review by

Beatriz

Phone is perfect, nice price, great display. If you are familiar with Android smartphones, pretty self explanatory. Only took a few minutes to find the language settings and switch to English, a few more to set up the keyboard. Will also need to download Google play store to the phone. (Posted on 2/10/2015)

more worth it

Review by

Berg

Great product, beautiful and good performance, as great as Samsung, 100% recommended (Posted on 2/4/2015)

excellent value for money

Review by

Elvis

This is a fantastic phone when you look at what you get for the price. Yes it isn't the fastest phone in benchmark tests compared to other flagship phones, but that does not reduce the user performance. I own both the HTC One M8 and this Huawei Honor 6 plus. The Honor 6 plus is what I reach for when I go out because it is thin, and light. Something I find the newer phones keep adding is bulk, which is turning me off owning a phone.

I looked in the detailed reports of the benchmark speed tests, and what seems to lower this phones "score" is it's graphic processing speed, not the chip itself. If you are a person that loves to brag about specs, then this isn't your phone. But if you are the average user that wants a slick looking phone, good quality, that is light to carry around, while still have a flagship quality device, this is an excellent value for money purchase. (Posted on 1/21/2015)
Write Your Own Review
Tags
Questions on Huawei Honor 6 Plus 4G Android 4.4 3GB 32GB Octa Core 5.5 Inch Smartphone Dual 8MP camera Black
Sort by

From Virgil at

11/25/2014 4:57 PM

From Vanessa at

11/29/2014 5:07 PM

When will the Huawei honor 6+ mobile be in stock?
POMP Mall
Thank you for your mail.
Once it is in stock, we will email you at the first time.

Updated: Huawei Honor 6 Plus 32GB Black version is in stock, here: http://www.pompmall.com/huawei-honor-6-plus.html

From SALVATORE LO CASCIO at

12/19/2014 4:47 AM

Hi, when it'll be in stock, and price.
Google play and italian language it's supported..
Tks to email me.
Brgs Salvatore
POMP Mall
Thank you for your mail.
Huawei Honor 6 Plus will be released at the end of December,
it support italian language,
you need to download the Google Play Store in the APPS center,
We will email you at the first time when the Honor 6 Plus smartphone be available.

Updated: Huawei Honor 6 Plus 32GB Black version is in stock, here: http://www.pompmall.com/huawei-honor-6-plus.html

From Giovanni Pau at

12/28/2014 8:48 AM

Can you let me know when the 32G is available for purchase?

thanks
Giovanni.
POMP Mall
Thank you for your mail.
Currently, Huawei Honor 6 Plus 16GB White is in stock and ready to send,
We will email you at the first time when the Honor 6 Plus 321GB smartphone be available.

Updated: Huawei Honor 6 Plus 32GB Black version is in stock, here: http://www.pompmall.com/huawei-honor-6-plus.html

From Willy at

1/2/2015 6:38 PM

Hi,

I would like to ship it to Singapore, how much extra taxes will I have to pay for it?

Thank you!

Willy
POMP Mall
Thank you for your mail.
We support shipping to Singapore and the shipping cost is 11.0USD,
We are not sure about your local customs, but we can help you reduce and avoid import taxes by declaring prices low, declaring the contents as "electronic accessories" or other items and shipping in simple packaging.

From Kurtis at

1/3/2015 2:09 PM

From Caroline at

1/5/2015 5:24 PM

From Claudia at

1/6/2015 3:32 AM

I would like to ship it to Milan in Italy, how much extra taxes will I have to pay for it?
Thank you.
POMP Mall
Thank you for your mail.
We are not sure about your local customs ,but we can write a smaller value lower than 50usd in the shipping documents so to avoid or reduce custom duties and tax.

From Josean at

1/6/2015 3:53 PM

From Cees at

1/7/2015 8:37 AM

Hello

Is the Honor 6 Plus working in the Netherlands?
Maybe also availleble for european market?
Like to heare from you
Kindly regards Cees
POMP Mall
Thank you for your mail.
Huawei Honor 6 Plus PE-TL10 can work in Netherlands,
Huawei Honor 6 Plus not released in Europe, we support worldwide shipping ,you can purchase this directly from our online shop.

From jp at

1/7/2015 8:53 AM

From dexter lover at

1/7/2015 3:05 PM

is this version PE-TL10 dual sim? i tried to purchase it here but i can celled. do i have to trust you pomp mall?
POMP Mall
Thank you for your mail.
Yes, this huawei honor 6 plus is PE-TL10 version,
We offer you secure payment, guaranteed quality, and guaranteed delivery,
Once your package ships we will send an email with a link to track your order.

From Pnj at

1/8/2015 3:05 PM

About NFC and DLNA.
Some version supports two protocols?
Arriving in Spain have to pay any more tax?
How long does the shipment to arrive in Spain?
POMP Mall
Thank you for your mail.
All huawei honor 6 plus does not support DLNA,
huawei honor 6 plus 32GB version support NFC,
We are not sure about your local customs, but we can help you reduce and avoid import taxes by declaring prices low, declaring the contents as "electronic accessories" or other items and shipping in simple packaging,
you will got your package in 3-5 business days around by Express.

From ali at

1/9/2015 6:17 PM

1- do you have in stock now the honor 6 plus 32g black or white ?

2- how long does the shipment to Saudi arabia?
POMP Mall
Thank you for your mail.
Yes, Huawei honor 6 plus 32GB white and black is in stock and ready to send,
you will got your package in 3-5 business days around by Express.

From ali at

1/9/2015 6:19 PM

3- about the Google play and Multi language are they ready installed?

4- do you root the phone?

POMP Mall
Thank you for your mail.
Huawei honor 6 plus support Multi language,
You need to download the Google Play Store in the APPS center,
Huawei honor 6 plus support ROOT, but we can not ROOT phone.

From Arj at

1/10/2015 10:30 AM

From joey at

1/10/2015 9:40 PM

From Omar Vazquez at

1/12/2015 11:41 AM

Hi. Do you ship to USA?. If so is there any additional cost besides shipping and handling and damage insurance?

Thank you
POMP Mall
Thank you for your mail.
We support shipping to USA and the shipping cost is 11.0USD,
We are not sure about your local customs ,but we can write a smaller value lower than 50usd in the shipping documents so to avoid or reduce custom duties and tax.

From Ramon at

1/12/2015 7:21 PM

Hi, I want to purchase the 32GB version, but want to make sure the phone is not recognized as being a root-phone, by my corporate mail detection software. Please can you use of the root checkers to confirm whether the phone is detected as being "rooted" or not. One of the apps that can do this, is RootChecker:

https://play.google.com/store/apps/details?id=com.joeykrim.rootcheck

Many thanks in advance.
POMP Mall
Thank you for your mail.
We only provide genuine and brand new Android Device,
Huawei Honor 6 Plus no ROOT, we do not support ROOT Service.

From Ramon at

1/12/2015 9:59 PM

Many thanks for your answer, but in order to have the Google Play Store application installed, to I not need to root the phone?
POMP Mall
Thank you for your mail.
You do not need the Root phone,
In huawei APPS center search "Google", you can see in the search results "Google zone", into the Google zone, You can download the Google Play services, contact synchronization service, Google +, Google Play.

From Ramon at

1/13/2015 9:57 PM

Many thanks for your swift responses. Can you please let me know how long from your experience, it takes to ship items from China to the Russian Far East?
POMP Mall
Thank you for your mail.
The shipping cost to Russia is $11.0 via Singapore post with the tracking number 10-25 working days around to arrive at you.

From Sumit Gore at

1/13/2015 10:46 PM

HI
IS this mobile available for INDIA?
IS it Dual Sim supported in INDIA? if yes which band will it use for 4G and 3G
will it give any issues in network calling messaging in INDIA?
is it GSM or CDMA?
Will my vodafone airtel and reliance sim work in this mobile
how much willbe the price for 32GB 4G variant NFC 3GB ram in INR
Please help in buying it
POMP Mall
Thank you for your mail.
Huawei Honor 6 Plus not released in India,
Honor 6 Plus 32GB version 4G and 3G can work in India,
it does not support CDMA.

From yvan at

1/16/2015 4:34 PM

From milas at

1/20/2015 11:15 AM

From mohamad at

1/22/2015 6:06 AM

From marwill at

1/22/2015 10:19 AM

would have to pay taxes when the phone enters US?
POMP Mall
Thank you for your mail.
We are not sure about your local customs, but we can help you reduce and avoid import taxes by declaring prices low, declaring the contents as "electronic accessories" or other items and shipping in simple packaging.

From mirco parma at

1/24/2015 2:55 PM

From ronnio at

1/25/2015 6:43 AM

hello
if buy this phone can you remove all chinese apps , install google play and multi language include Greek language(official multi language rom)

thanks in advance
POMP Mall
Thank you for your mail.
Yes, We will remove all Chinese applications,
you need to download the Google Play Store in the APPS center, in huawei APPS center search "Google", you can see in the search results "Google zone", into the Google zone, You can download the Google Play services, contact synchronization service, Google +, Google Play.

From Daniyar at

1/26/2015 2:02 AM

HI, how can I get huawei honor 6+ (black, 32Gb)without any chinese apps to Kazakhstan?
is it support kazakh or russian language?
what is the cost of shipping?
thnx.


POMP Mall
Thank you for your mail.
We will help you remove the Chinese APPs,
it support russian language,
The shipping cost to Russia or Kazakhstan is 11.0USD by Airmail.

From Ganesh Gargote at

1/26/2015 9:13 AM

HI, how can I get huawei honor 6+ (black, 32Gb) without any chinese apps to India & what is the price, shall we get OTA updates & pc suite to take back up what about the after sales service
POMP Mall
Thank you for your mail.
We will help you to remove all Chinese applications, You can upgrade via OTA,
All are under one year warranty. (Excluding the accessories). If any problems,pls contact our after-sale customers service any time .

From Ganesh Gargote at

1/27/2015 8:24 AM

Hi team, thanks for promt reply kindly confirm handset price in INR & process of purchase is it cash on delivery or advance payment & what is the delivery time

POMP Mall
Thank you for your mail.
The shipping cost to India is $11.0 via Singapore post with the tracking number 10-25 working days around to arrive at you.

From eazzie at

1/27/2015 2:02 PM

From Jax at

1/28/2015 6:51 PM

From Christos Karadimos at

1/30/2015 8:42 AM

Hello,how many days for GREECE and can we make it as a gift or something so i will not have to pay custom?
Can you uninstal chinese apps before shipping?
Does it need root or google play is available?
Thank you!
POMP Mall
Thank you for your mail.
The shipping cost to Greece is $11.0 via Singapore post with the tracking number 10-25 working days around to arrive at you,
we will print your package value under 50USD, but we are not sure about your local customs,
We will help you uninstall all China applications,
you need to download the Google Play Store in the APPS center.

From Kartik at

1/30/2015 9:52 PM

Hi,

Is there a tentative date of release for the 32GB black version of Honor 6 Plus in India? If I buy the phone from this website will the device be covered under warranty in India i.e. will I be able to approach service centers in India for repair/replacement when under warranty?

POMP Mall
Thank you for your mail.
We do not know the specific time,
We will have fully test before we send, all our Android Device come with 12 months warranty, If any problems ,please contact our after-sale customers service any time .

From mohamam at

1/31/2015 1:01 AM

From Sajith at

1/31/2015 1:24 AM

From kashifab24j77 at

1/31/2015 10:57 PM

When this honor 6 plus will be available in Pakistan
Is gold Color available in honor 6 plus
What will be cost for this to purchase n delivered in an address in Pakistan
POMP Mall
Thank you for your mail.
Huawei Honor 6 Plus Gold version has not been released, you can buy black and white version,
The shipping cost to Pakistan is $11.0 via Singapore post with the tracking number 10-25 working days around to arrive at you.

Updated: Huawei Honor 6 Plus Gold version is in stock, here: http://www.pompmall.com/huawei-honor-6-plus-4g-octa-core-3gb-32gb-android-4-4-smartphone-5-5-inch.html

From asama believe at

2/1/2015 4:17 AM

From asama believe at

2/1/2015 4:19 AM

please can i get the gold hornor 6 plus in nigeria and the total cost plus import duty and shipping price.
POMP Mall
Thank you for your mail.
Huawei Honor 6 Plus Gold version has not been released, you can buy black and white,
The shipping cost to Nigeria is 11.0USD by Airmail,
We are not sure about your local customs ,but we can write a smaller value lower than 50usd in the shipping documents so to avoid or reduce custom duties and tax.

Updated: Huawei Honor 6 Plus Gold version is in stock, here: http://www.pompmall.com/huawei-honor-6-plus-4g-octa-core-3gb-32gb-android-4-4-smartphone-5-5-inch.html

From Ever at

2/4/2015 11:16 AM

Does it works in México telcel 4G lte? Support spanish language? How long it takes to get México?
POMP Mall
Thank you for your mail.
Huawei honor 6 plus 4G LTE frequency can not work with Telcel in Mexico, but 3G can work in Mexico,
it support spanish language,
The shipping cost to Mexico is $11.0 via Singapore post with the tracking number 10-25 working days around to arrive at you.

From Andy at

2/7/2015 1:10 AM

Do you have 32GB in stock (white or black or gold)? Can you confirm if both sim cards/dual standby works in Sweden?

Also shipping time with DHL Express? I would like to receive it before next Thursday. Thanks
POMP Mall
Thank you for your mail.
Huawei honor 6 plus 32GB black and white is in stock and ready to send, it support dual sim dual standby can work in Sweden,
We support shipping to Sweden by DHL, you will got your package in 3-5 business days around,
All our product are sent out from our warehouse within 3 working days around after payment,
After the purchase, please tell us your order number, we will arrange the shipment as soon as possible.

From Mim at

2/9/2015 12:54 AM

How much it Postage to Myanmar? And then have a only way by Shipping, (e.g . By DHL, etc) can you post. Have you another post stage how much postage?
How long arrived to Myanmar . Yangon City. How i gave to you payment?
POMP Mall
Thank you for your mail.
The shipping cost to Myanmar is 48.08USD by DHL, you will got your package in 3-5 business days around.
First add the product what you want to buy to the shopping cart, and then enter your destination to get a shipping estimate, and you will get a quote. After that choose the Proceed to Checkout button at the right, then fill in the billing address, including your name, Email address, address, country, city, zip code and your telephone number and so on, the more details the better. Next, choose the shipping method and payment method, then you will see the checkout review below, make sure there is no wrong and then place the order.

From serge larin at

2/9/2015 9:04 AM

From marwill carrero at

2/9/2015 11:43 AM

4g network works in Venezuela? which is the estimated clean and jerk by DHL express to Venezuela
POMP Mall
Thank you for your mail.
Huawei honor 6 plus 4G network can work with Digitel in Venezuela,
We support shipping to Venezuela by DHL, you will got your package in 3-5 business days around.

From aref alhanbali at

2/12/2015 3:35 AM

From ahmad at

2/19/2015 7:27 AM

From ahmad at

2/19/2015 7:32 AM

From marwill carrero at

2/19/2015 4:30 PM

gif amazon card accepted as payment?
POMP Mall
Thank you for your mail.
First add the product what you want to buy to the shopping cart, and then enter your destination to get a shipping estimate, and you will get a quote. After that choose the Proceed to Checkout button at the right, then fill in the billing address, including your name, Email address, address, country, city, zip code and your telephone number and so on, the more details the better. Next, choose the shipping method and payment method(Try using gif amazon card payment), then you will see the checkout review below, make sure there is no wrong and then place the order.

From ahmad alfilekawi at

2/24/2015 6:11 PM
Ask Your Own Question
You may also be interested in the following product(s)